Laser hair removal burns story
on ABC News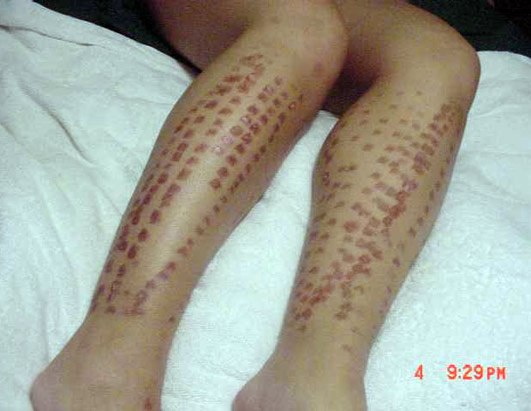 Image Source: http://a.abcnews.go.com/images/GMA/ht_frontoflegs_070306_ssh.jpg


This image of extensive laser hair removal burns on legs was titled: "The result of a laser hair removal treatment", from an ABC News story called: "The Ugly Side of Spas".
As far as I can tell, this image is all that's left online of a story covered by ABC news about laser hair removal done in March 2007.
I'd be curious to know the rest of the story and what became of the poor woman who suffered from these burns.
If there are later in-depth stories about laser hair removal burns, I'd like to know.
They don't seem to stay online for long. I wonder why...